Celebrating Mama's Day: In Honor of ALL Moms →
"Reporting on trauma is very much at odds with our news cycle right now," said..."
– http://www.cjr.org/behind_the_news/wam_trauma_panel.php (via wamnyc)
8 tags
Takeaways from the 2013 WAM! It Yourself... →
Thanks @jennybits for this recap! wamnyc: Major thanks to Regina Mahone for this post synthesizing some of the discussions at #WAMNYC's conference this past weekend! 
9 tags
New York Coalition for Reproductive Justice:... →
Join this campaign to tell NYC that shaming pregnant and parenting teens is NOT prevention…we must do better in our messaging to young people about sex and sexuality.  nyc4rj: The New York Coalition for Reproductive Justice is launches its No Stigma! No Shame! Campaign in response to the Human Resource Administration's,"Think Being A Teen Parent Won't Cost You?"campaign. We ask...
5 tags
Congrats to Harlem's St. Mary's Center: One of the...
Harlem's St. Mary's Center Receives Highest Rating from U.S. News & World Report Washington, D.C., February 26, 2013—St. Mary's Center, a nursing home in Harlem for people living with HIV and AIDS, has received the highest possible overall rating of five stars in U.S. News & World Report's fifth annual Best Nursing Homes, available exclusively at...
4 tags
""It's true that you have competitors, and that sometimes, for you to..."
– http://www.inc.com/geoffrey-james/5-common-words-that-create-failure.html
5 tags
#NBHAAD NBLCA Online: Why Do You Get Tested? →
nblca: National Black HIV/AIDS Awareness Day is Thursday, February 7th. Much of our work is about destigmatizing HIV/AIDS, encouraging testing, and getting people more comfortable talking about their sexual health. One of our best tools is social media so on Feb. 7th, join our online rally of folks…
Latino Sexuality: Women of Color Sexual Health... →
Support opportunities for women of color sexologists to present their original research!  latinegrasexologist: latinegrasexologist: The Women of Color Sexual Health Network (of which I am a part) is fundraising for 5 Black women sexologists to attend the 2013 AASECT conference in Miami. We need the funds to attend, if we don't raise them we can't attend (I'm one of…
1 tag
"One of the ways you control what people think is by creating the illusion that..."
– Noam Chomsky : rockinajar  :. (via resmc)
5 tags
Confessions of a Highly Sensitive Entrepreneur
"Before I viewed my sensitivity as my biggest weakness. Today I see it as my greatest strength. My sensitivity allows me to notice all of the subtleties around me. My sensitivity allows me to see things from many different perspectives. Most important of all, my sensitivity allows me to connect with people on a deeper level." As an empath and business owner, this post from Selena Soo resonates so...
8 tags
Congrats @Latinas4RJ on 7 Powerful Years & the New...
Congrats @CLRJ on 7 Powerful Years & the New Website! FOR IMMEDIATE RELEASE Contact: Nancy Sanchez (213) 270-5258, nancy_clrj@yahoo.com  CALIFORNIA LATINAS FOR REPRODUCTIVE JUSTICE (CLRJ) LAUNCHES A NEW WEBSITE AND COMMEMORATES SEVEN YEARS OF REPRODUCTIVE AND SEXUAL HEALTH AND RIGHTS ADVOCACY  (Los Angeles, CA) December 13, 2012— California Latinas for Reproductive Justice (CLRJ) has...
8 tags
3 tags
NBLCA Online: "Turning the Tide Together" Town... →
Starts tonight in #DC, join us!  nblca: NBLCA is presenting a series of community town hall meetings in cities throughout the country that are "hot spots" where the African American community is disproportionately impacted by HIV/AIDS. "Turning the Tide Together: Addressing HIV/AIDS and Health Disparities in Black Communities" examines…
7 tags
4 tags
#Sandy Relief: Six things you can do today
sandysucks: Friday, Nov. 9, 2012 1. Calling all lawyers (via Occupy Sandy)  — The New York Legal Assistance Group (NYLAG) has mobilized a "Storm Response Unit" to provide disaster relief for storm victims who now face an array of urgent legal issues. Since launching our program last Friday, we have been inundated with hundreds of requests for assistance. In order to handle this huge volume we...
5 tags
My "Movement Minute" on WBAI's...
4 tags
"I saw a lot of unhappy people, and I worked with a lot of big names, and I..."
– Ava DuVernay on what she learned as a publicist (via nprfreshair)
6 tags
"Searching for your passion is not proactive; it's actually quite passive,..."
– via "Which Comes First? Work or Passion?" on Inc.com
1 tag
"1. Surround yourself with people who are smarter than you and move out of their..."
– The latest addition our archive of advice: six lessons to live by from William Morris Endeavor CEO Ari Emanuel. Complement with some sage advice on knowing when (not) to take advice. (LinkedIn is apparently trying to get in the content publishing business by asking various public figures to write...
4 tags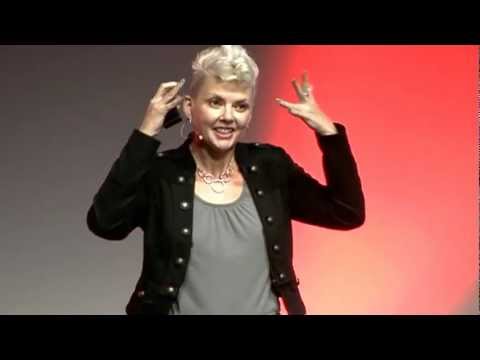 7 tags
First Annual Queens HIV/AIDS FORUM: Together We...
***MEDIA ADVISORY*** First Annual Queens HIV/AIDS FORUM: Together We End HIV/AIDS Now September 24, 2012, New York – The Black Leadership Commission on AIDS of New York City, an affiliate of the National Black Leadership Commission on AIDS, Inc. (NBLCA), will host the First Annual Queens HIV/AIDS Forum, "Together We End AIDS Now," in collaboration with Uptown Magazine, the Queens Library and the...
2 tags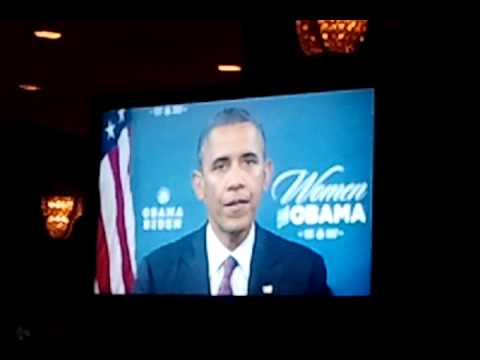 2 tags
The Importance of Self-Awareness
"Leaders who lead from within know that the interactions that really matter are the ones that come from the heart. Caring and connecting are the first keys to unleashing potential, possibilities, prospects, and the promise to be impactful.     When we know ourselves we do not need to pretend.     We can be real. We can be the best of who we are." via Lolly Daskal
1 tag
The Future of Mobile: 2011-2017 →
poptech:
2 tags
3 tags
5 tags
Girls for Gender Equity Honors Anita Hill &... →
Very excited to be working on this project! girlsforgenderequity: GIRLS FOR GENDER EQUITY (GGE) HONORS ANITA HILL AND CELEBRATES 10 YEARS OF SERVICE FOR IMMEDIATE RELEASE—(May 2, 2012) Girls for Gender Equity (GGE), a Brooklyn, New York-based youth development organization promoting the physical, psychological, social and economic well-being of…
3 tags
Make a Difference in the World: Support Girls for... →
Grateful to be working on this stellar project! Congrats GGE on 10 years! girlsforgenderequity: Join Girls for Gender Equity (GGE) for a special evening to celebrate a decade of girls' leadership! This month is Sexual Assault Awareness Month (SAAM) in the United States. The purpose of the SAAM campaign is to increase awareness about sexual violence and to educate the public on…
2 tags
2 tags
Jennifer Pozner, media critic
Definitely a phenomenal woman! Read #RealityBitesBack !  phenomenalpeople: Founder of a nonprofit organisation aimed at increasing women's presence and power in media. Read more about Pozner, and some of her blog entries for The Huffington Post.
4 tags
Watch
Stephen Colbert completely destroys Rush Limbaugh. Brilliant. 
4 tags
1 tag
3 tags
5 tags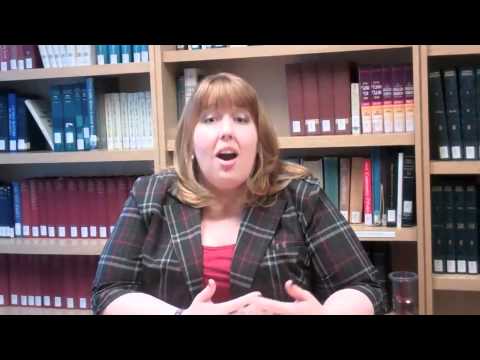 4 tags
Watch
THRILLED that Rachel @Maddow highlighted critical work by grassroots organizers.
4 tags
2 tags
3 tags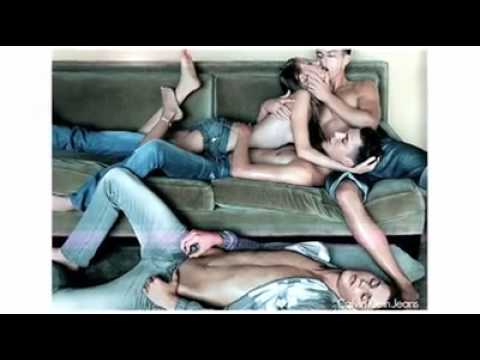 4 tags
"Inside City Hall" Panel On Political Use Of... →
Check @randomdeanna @blogdiva @BBN_NYC and @rasiej talking with @errollouis on @NY1 re: #Weinergate and social media.
4 tags
3 tags
2 tags
3 tags
Watch
@HSC_NY's Allison Sesso visits BronxTalk to talk about the Who Cares? I Do. campaign raising awareness of how state & city budget cuts to human services will severely hurt New York communities.
5 tags
3 tags
Urban Arts Partnerships is looking for a Fresh...
hiphopedu: About Fresh Prep  Fresh Prep is a new and innovative approach to raising student achievement on the Regents Exams that fuses Hip Hop music with the New York State core curriculum. Drawing from Hip Hop pedagogy, current research, best practices in student engagement and test preparation, Fresh Prep features content based and strategy songs and activities that have demonstrated...
Who Cares? I Do. You should too. →
Sounds from #WhoCaresIDo in Albany with... →
"The thousands of signed petitions we've received show how important it is to our communities that human service programs like day care, afterschool programs, senior centers, employment services, supportive housing and mental health services are saved from being slashed," said Michael Stoller, Executive Director of HSC. "Compounding high unemployment and so much financial...